As with all of our dealers, recent events have required us to change how we do business. Most dealers have expressed that they would like to move back to in-person meetings. The Currie team has made plans to resume in-person meetings safely with the goal of making sure everyone feels comfortable. In order to best serve you, we created an overview of our new protocols.
In-person Meetings and Locations
Going forward, we wish to establish a new policy for meetings and locations. We propose meeting in person two times a year and doing one virtual meeting per year. Please note, for dealers who do not feel comfortable meeting in person, all members will be able to join in-person meetings remotely via video conferencing. The breakdown of the in-person meetings would be as follows:
One (of three) meeting per year will take place in one of our off-site venue locations: Boston, Chicago, Dallas, Las Vegas, Naples, Nashville, New Orleans, New York, San Francisco/wine country, Scottsdale, and Washington, D.C.
Please note, Bob Currie will join this off-site meeting via video conference for portions of the meeting.
One (of three) meeting per year would take place in our team's home city of Worcester, Massachusetts—located 45 minutes from Boston. This provides dealers with the following perks:

Bob Currie would be able to attend each meeting for all or a portion of the meeting.

Given that Worcester is our home base, Dealers save on overall meeting expenses. Additionally, we are able to curate unique dining experiences and provide you with exclusive local excursions.

Our team's availability will be greatly increased with our total number of travel days being reduced.

Please read below to learn more about the burgeoning city of Worcester, Massachusetts.
One (of three), we will meet virtually.
When Currie Management Consultants, Inc. started, Worcester, Massachusetts was not a destination. Like many Northeastern cities, as production and manufacturing moved south and overseas, the city fell into some common development pitfalls. However, decades later, Worcester is one of the fastest growing cities in the country. With a thriving restaurant scene, a bevy of artisan breweries and wine makers, and over $250 million in revitalization and development, the city is emerging as an epicenter for technology, medical innovation, and young professionals. Worcester is home to nine colleges and universities including some of the country's best: WPI, Holy Cross, and Clark University. Additionally, the world-class Worcester Art Museum is home to an impressive collection including originals by Claude Monet and Andy Warhol.
Polar Park, the new home of the Triple A Worcester Red Sox baseball team, opened in May of 2021. This $100 million dollar undertaking has revitalized the city's Canal District.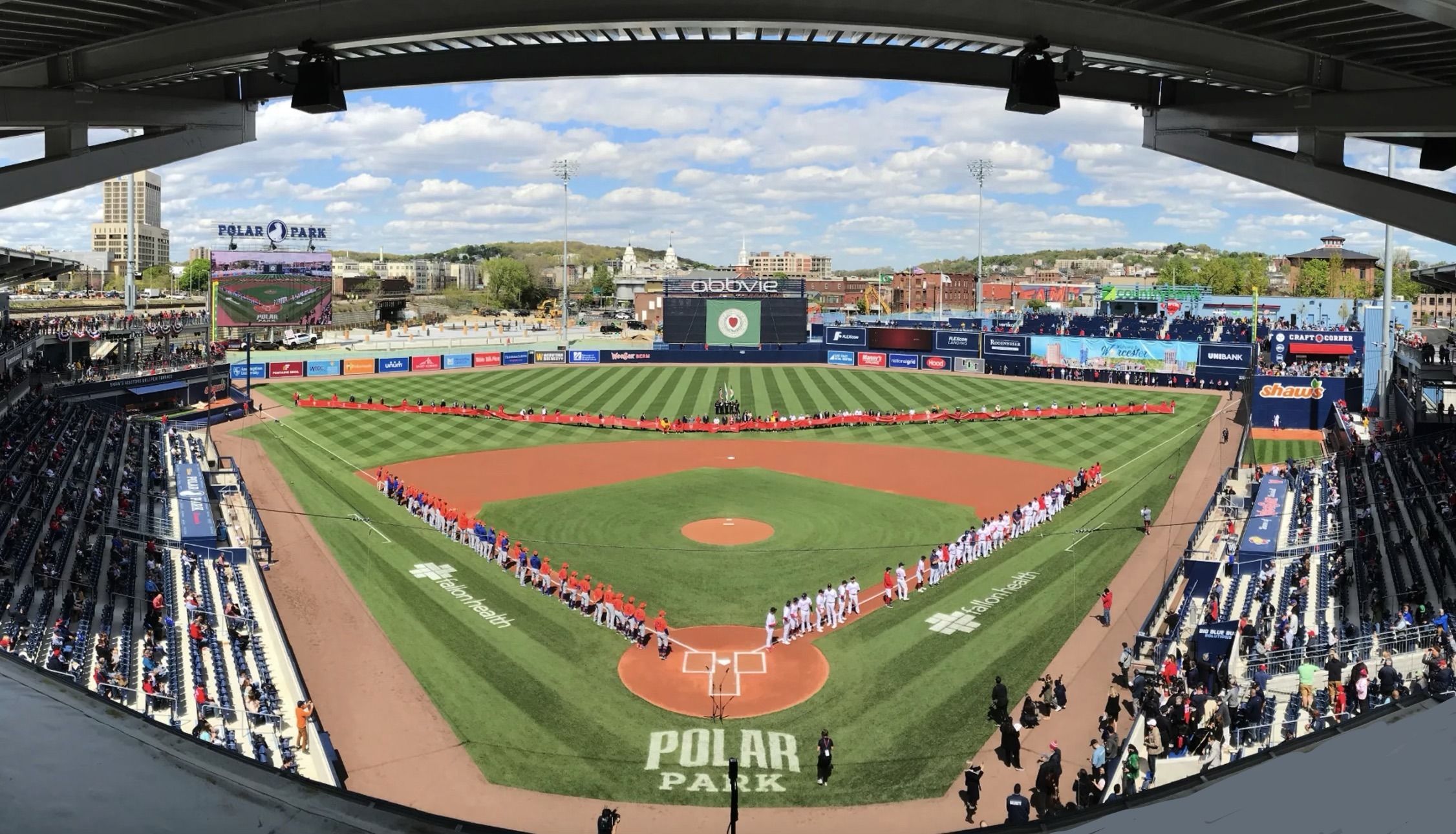 Deposits: In response to recent events, hotels and meeting planning procedures regarding refunds and insurance have changed. As a result, each person will be required to register online and make a $1000 deposit for in-person meetings.
We will host meetings in compliance with the CDC guidelines for the location where the meetings are held.
Thank you for taking the time to read through our new policies. The Currie Team is always looking to remain flexible and accommodating. To request alternative solutions for your dealer group, please call us directly.